"Dedicated to the preservation and enjoyment of cross-country skiing with wooden skis"
---
Wooden Ski Rendezvous 2001
Sunday, April 1, 2001
George Hovland and Dave Johnson of Duluth put together the first "Wooden Ski Rendezvous" at Snowflake Nordic Center in Duluth, Minnesota, USA. The Rendezvous consisted of a 5km race on wooden skis. Much fun was had by all and the vintage clothing and skis were a living museum.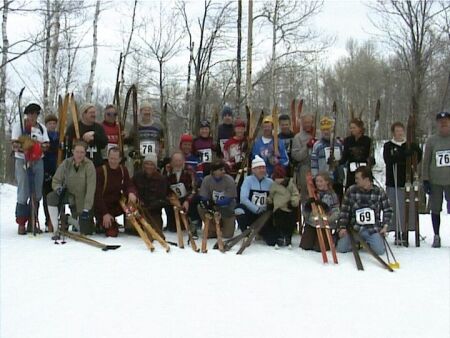 Photo by Bruce Adelsman - www.skinnyski.com

Michael Anderson


Greg Fangel


George Hovland - 73
Snowflake owner and former
U.S. Cross-Country Ski Olympian


Carolyn Quinn from Cloquet, MN
with a wool dress, typical of
old Norwegian female skiwear.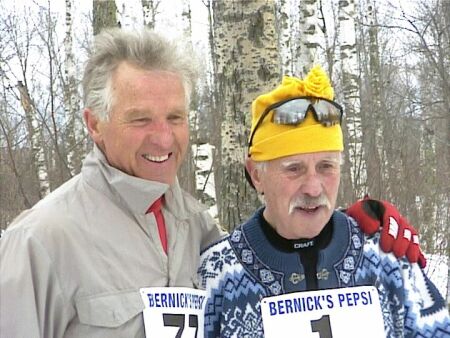 George Hovland and John Holmquist
Photo by Bruce Adelsman - www.skinnyski.com
---
Back to Home
© Copyright 2005, Greg Fangel, www.woodenskis.com